Inspirational contemporary gardens which are unique and functional
Reliable, knowledgeable and friendly team
Highest standard of service
Local business, 12+ years experience
Why Hire Us to Design Your Garden
We specialise in designing contemporary, low-maintenance gardens that are not only beautiful, but also create space for our clients to relax in.
We take great care to ensure that the gardens look attractive in every season. We carry out all the work in close consultation with our clients so you can be sure your garden will fit your style and requirements.
Only sound horticultural techniques used
Highest standard of service
Reliable, knowledgeable and friendly team
All services covered by public liability insurance
Quality work done on schedule
Initial consultation meeting
We carry out a garden survey and discuss with the client their requirements, preferences, concepts and budget.
Garden design proposal
Within a few days, we present three different design concepts. The concept plans are in the form of drawings of the proposed layout of the new garden.
Second consultation meeting
We discuss the three concepts with the client and the version chosen by the client is adjusted, modified and updated.
Presentation of the final design
Once the updated concept is approved, we prepare the master plan, planting scheme and visualisation, and present the complete design to the client.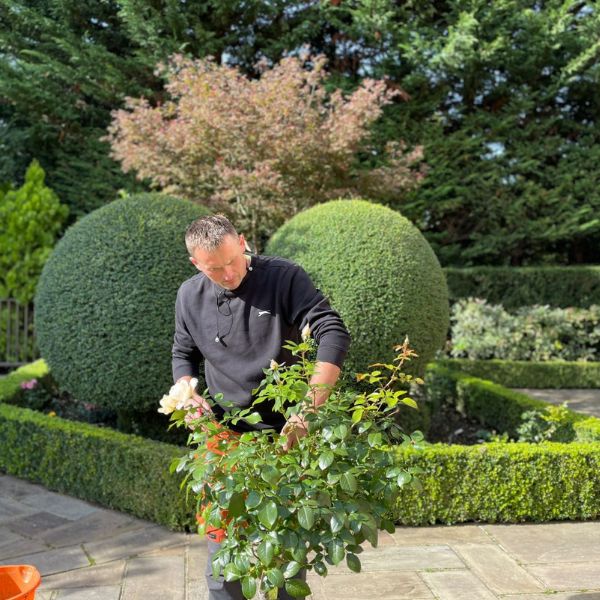 Our Recent Garden Design Projects
Here's just a handful of our recent garden design projects. Visit
our gallery
for more.
Peter and his team are true professionals. They're always punctual, friendly, respectful and the quality of the workmanship is outstanding. We're happy to have been working with them for years now. The garden is perfectly maintained and a joy to look at.
We're very impressed by Peter and the team for being professional, reliable and so nice to have around. It's obvious they have the experience and the talent to turn a garden design into an amazing space. We couldn't have wished for a better team and we wouldn't hesitate to recommend them to anyone we know.
I would highly recommend Four Season Garden Care to anyone looking for a professional help with their garden. From start to finish, everyone was super professional, friendly and efficient. The work was carried out exactly how I wanted it.
If you'd like to book a consultation, just give us a call or click the button and send us a message.